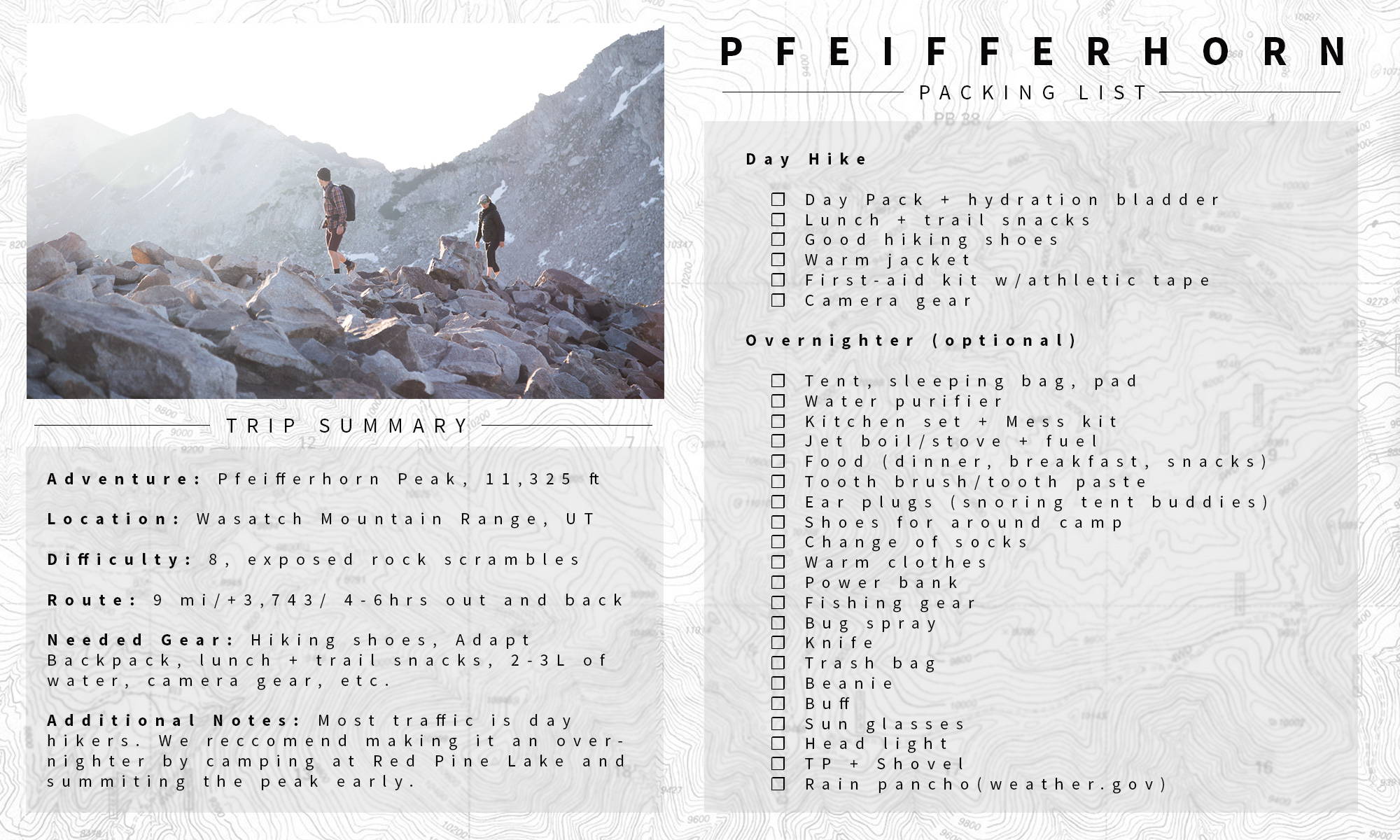 Pfeifferhorn Peak is a Wasatch Mountain Range classic. It's not the highest, most technical, or gnarliest peak around but it's one of our favorites. It has a bit of everything. You get amazing downcanyon views of Little Cottonwood, you hike along a crystal clear mountain stream for a lot of the approach, you're in and out of aspens and pines, and you pass several lakes along the way. Then, the views are hard to beat at the top. You get a full 360° overlooking Mt. Timponogus, Mt. Baldy, Twin Peaks, Little Cottonwood Canyon, and the Salt Lake Valley.
Pfeifferhorn can easily be done in a few hours as a day hike, but we prefer to make it an overnighter by camping at Red Pine Lake. You're pretty much guaranteed a rad sunset that lights up the Red Pine Bowl and surrounding ridges. But what makes camping at the lake even more worth it is an early morning summit of Pfeifferhorn.
A 5 AM wakeup call get's you to to the ridge that leads to the base of the summit right as the sun breaks the mounatin ride to the East.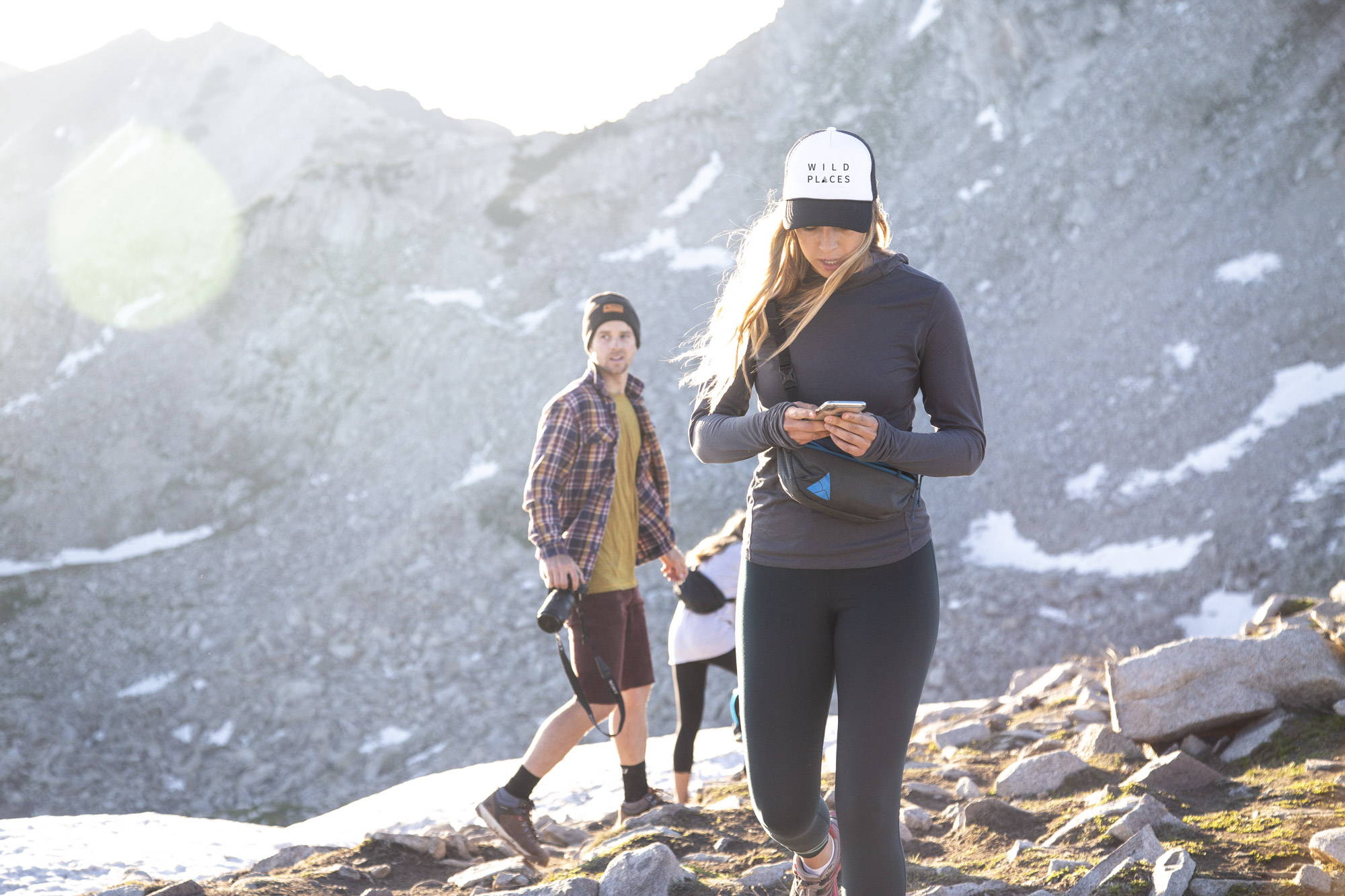 You're gonna want your DSLR, lenses, GoPro, drone, iPhone, you name it-bring it. All that weight isn't super fun to hike up but you'll be glad you did. Don't forget to charge your batteries!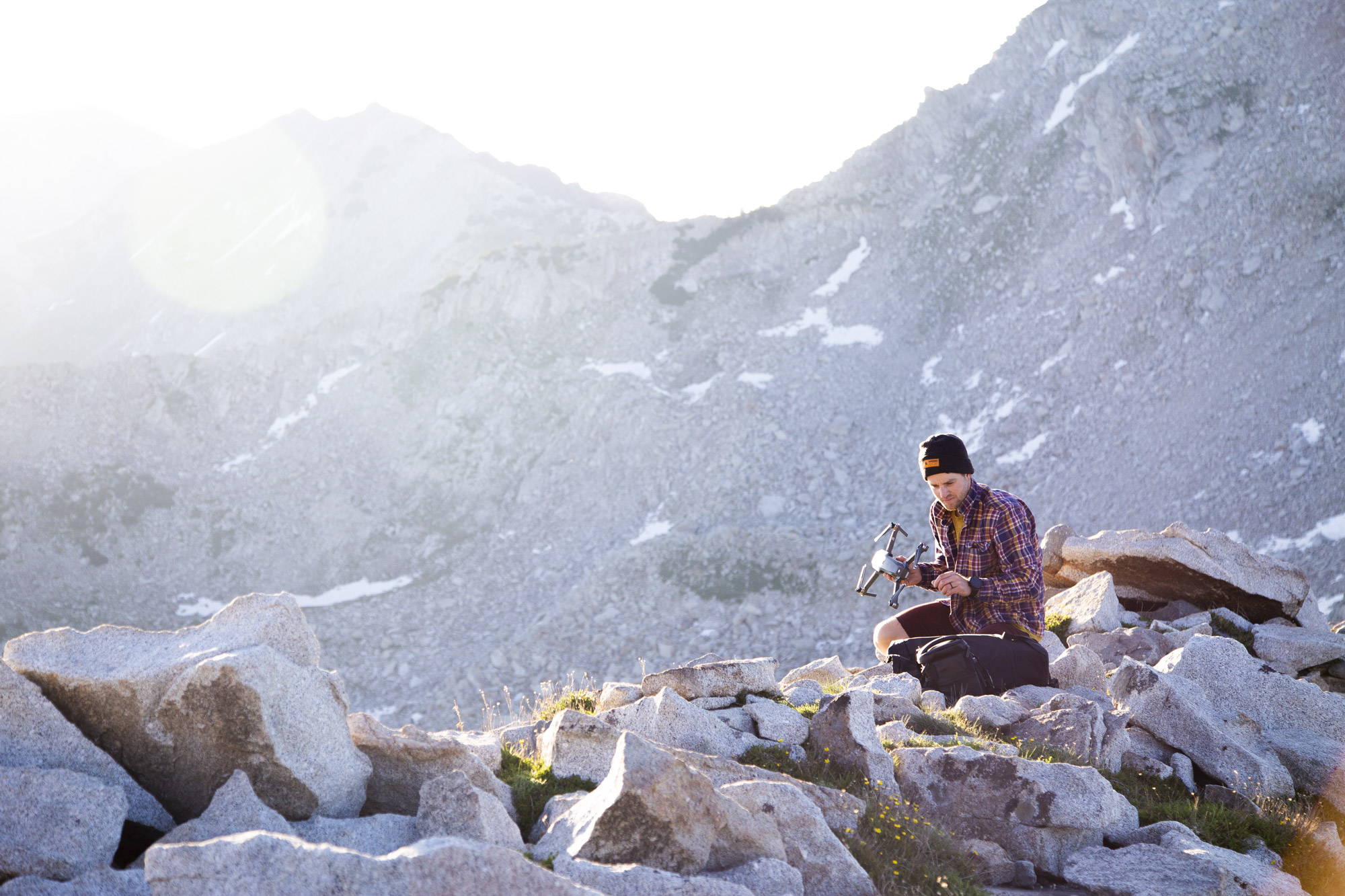 After getting up to the ridge, you have about a half mile scramble over, under, and around massive boulders. There isn't really a "right way" through here so you're route finding as you go. Some routes get pretty exposed so pick your path carefully.